St. Louis Golf Course Details
With six sets of tees, this private oasis measures a daunting 6,939 yards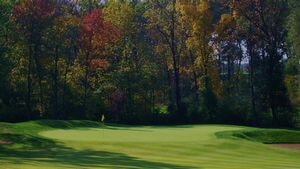 from the back tees and 4,856 yards from the forward tees. Our St. Louis golf course is guaranteed to challenge the best players while accommodating those with lesser skill levels.
With over 30 percent of the membership playing to single-digit handicaps, the pace of play is brisk. The Keith Foster-designed Persimmon Woods Golf Club is also a great walking course, with more than 42 percent of the rounds played by walkers.

Golfers throughout St. Louis have learned that Persimmon Woods Golf Club is one of the premier layouts, having hosted NCAA Division III Championships, the Missouri State Amateur and PGA National Championship South Regional. Persimmon Woods boasts the distinction of hosting the finest golfers attempting to play in our national championship twice in 2009 and 2011. In 2013, Persimmon Woods served as site of the Professional National Championship qualifier and Metropolitan Amateur.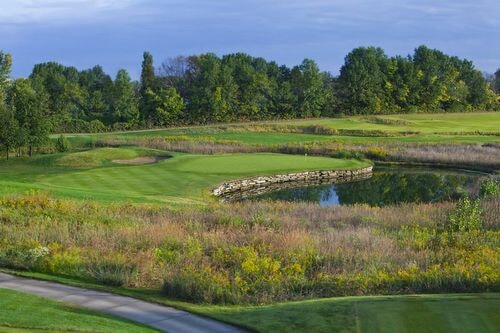 Events at Persimmon Woods include:
2018 PGA Professional National Championship Qualifying
2017 PGA Professional National Championship Qualifying
2016 PGA Professional National Championship Qualifying
2016 St. Louis Women's District Golf Association Championship
2015 U.S. Senior Open Qualifying
2014 PGA Professional National Championship Qualifying
2013 PGA Professional National Championship Qualifying
2013 Metropolitan Amateur
2012 PGA Professional National Championship Qualifying
2012 U.S. Mid-Amateur Qualifying
2011 U.S. Open Local Qualifying
2010 U.S. Women's Open Sectional Qualifying
2010 Gateway PGA Professional National Championship Qualifying
2009 St. Louis District Golf Association's Cassett Senior Championship
2009 U.S. Senior Women's Amateur Qualifying
2009 U.S. Open Local Qualifying
2006 Missouri State Ladies Senior Championship
2004 Missouri Men's State Amateur Championship
2003 Southern PGA National Professional Championship
2003 Metropolitan Amateur Championship
2001 NCAA Division III Men's National Championship
2000 Missouri Mid-Amateur Championship
1999 St. Louis District Championship