Menus from The Grille at Persimmon Woods
Persimmon Woods features great salads, signature sandwiches and burgers. The menu includes variety of casual as well as fine dining options for lunch and dinner. With an emphasis on buying locally from farms in the region and making from scratch wherever possible, the culinary staff provides a menu to suit all tastes.
The GRILLE is available for Lunch and Dinner for Members of Persimmon Woods and their guests.
Off-Season Hours:
Tuesday and Wednesday, 10:30 a.m. - 5:00 p.m., with food service available until 4:00 p.m. Thursday - Sunday, Opening at 10:30 a.m. with reservations available until 6:30 p.m.
During Season Hours:
Lunch and Dinner are served Tuesday-Sunday starting at 10:30. Reservations taken up to 7 p.m. and service is available for golfers and guests finishing their rounds at sunset.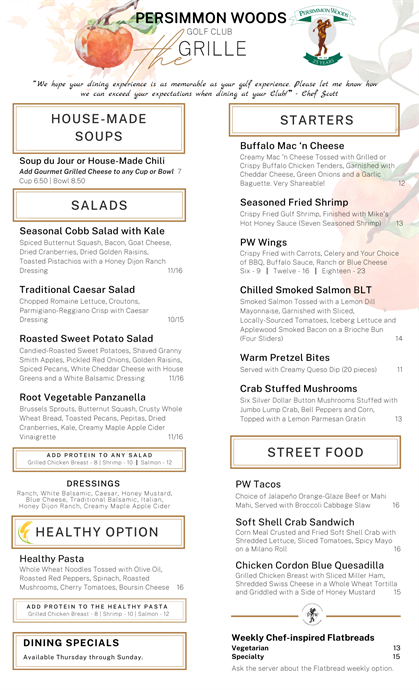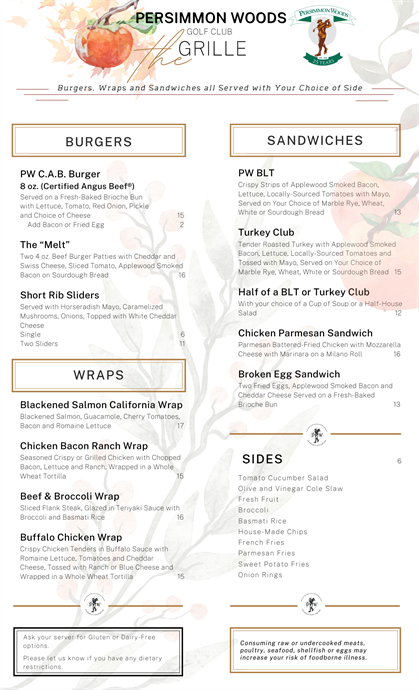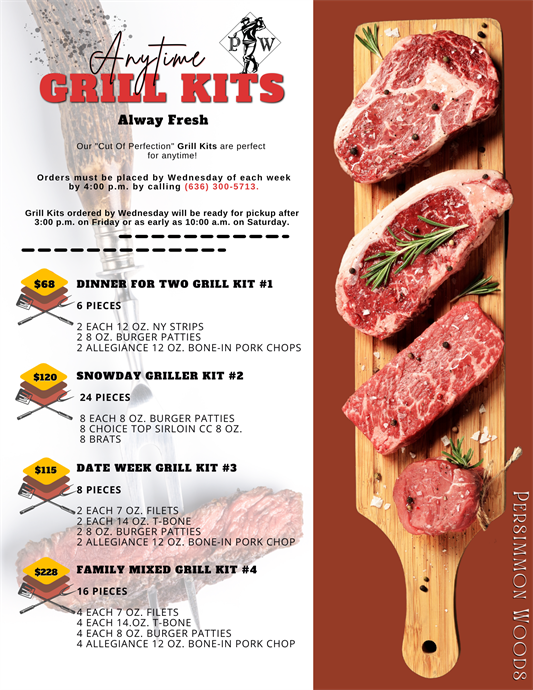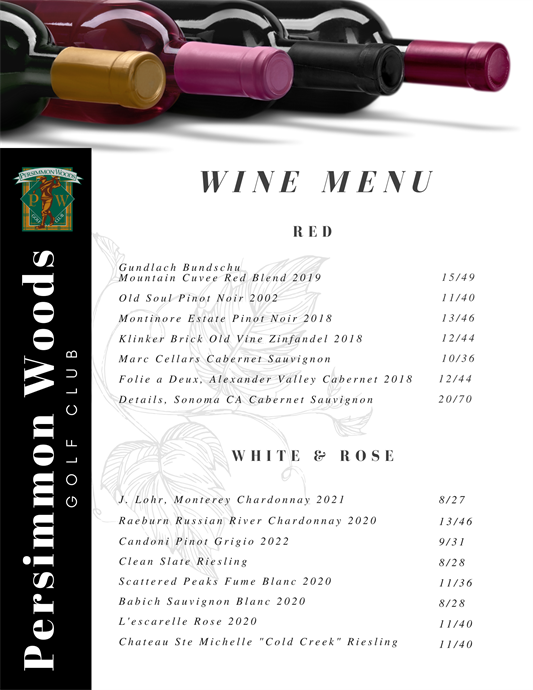 Consider Holding Your Event at Persimmon Woods

Wish to schedule a reception or corporate event at Persimmon Woods?

The Club is available for Member and Non-Member functions.

Contact Persimmon Woods at 636-300-5713.