Practice Facility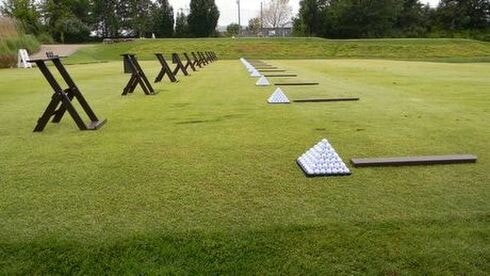 If practice makes perfect, then Persimmon Woods is the perfect club for golfers hoping to improve their games.
The two-sided practice range features more than an acre of zoysia teeing ground, a target green to accommodate approach shot practice up to 100 yards, two bent-grass practice putting greens maintained at course speeds, as well as one greenside bunker and one fairway bunker.
The newly expanded back range enables serious golfers to practice every shot in golf – full shots, pitching, chipping and putting - all within a convenient proximity.
In 2018, Persimmon Woods updated again with the installation of TurfHounds mats, a continuous stretch of mats that replicate fairway, rough and teeing ground conditions.
The pavilion enables golfers to get shelter for those long practice sessions and is ideal for clinics as well as group lessons. These upgrades enable Persimmon Woods members to practice at one of the state's finest practice facilities all season long.