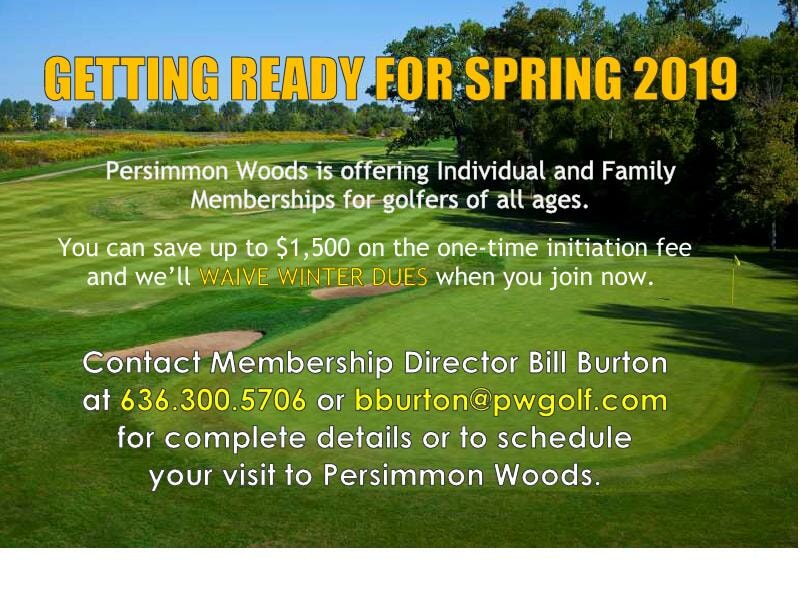 Some COOL Savings Are Available
For Those Who Join This Winter
Get your plans for 2019 in order now. The savings when joining in February are significant.
Persimmon Woods offers full golf memberships for individuals and families in the following categories:

Junior Categories - age 22-29, age 30-34, age 35-39

Full Membership - age 40+
Persimmon Woods offers year-round golf and dining; outstanding programming for men, women and children; great social events; competitive and instructional programming for the whole family; great reciprocal programs that enhance the value of membership.
For complete details on Membership, featuring significant savings on initiation and throughout 2019, contact Bill Burton at 636-300-5706 or bburton@pwgolf.com.