Meet Executive Chef Steve Cupp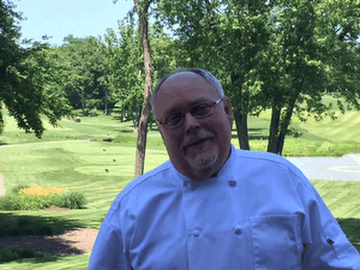 Steve Cupp was named Executive Chef of Persimmon Woods in June 2017. A native of Ferguson, Mo., he has worked extensively during his culinary career in Columbia, Mo., where he owned and operated Glenn's Café for more than 30 years.
He and his family returned in 2015 to their hometown when his wife, Sandra, an engineer, accepted a position with a St. Louis engineering firm. Steve formerly owned and operated PerJax Americana Kitchen in University City, serving a Cajun- and Creole-inspired menu with dishes such as Shrimp Creole-Topped Steak and Pastalaya, a jambalaya pasta dish.
At Persimmon Woods, Steve has stayed true to all of the club's long-time favorite dishes but has added some new items to the mix with his signature style.